Rainers Direct Booking Discount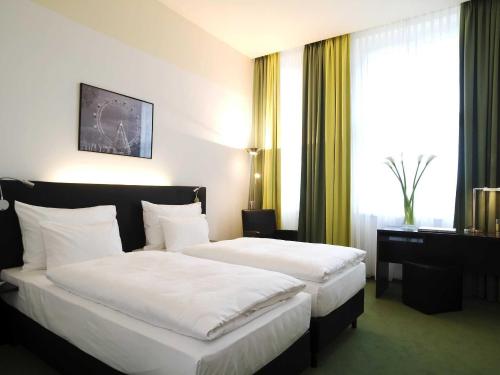 Book your room at the Rainers Hotel Vienna directly with us, and enjoy a -5% discount on the daily rate.

Contact our Reservation Team and benefit from our direct booking advantages:
Phone: +43 1 605 80 850
Fax: +43 1 605 80 555
Email: reservation02@rainers-hotel.eu
 
Mobile Concierge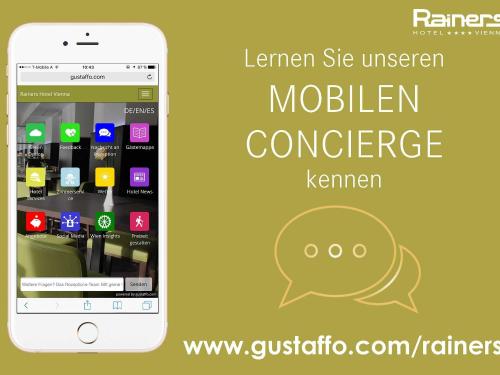 Now we offer even more comfort! Since the end of August, our guests are able to access digital information and services from the hotel via GUSTAFFO. There is the possibility to chat directly with the reception, to order room service or to find out about interesting leisure tips, the weather or the latest offers of the hotel and the city. Guests can access our hotel service in 3 languages: German, English and Spanish. Test yourself at
www.gustaffo.com/rainers
Happy Hour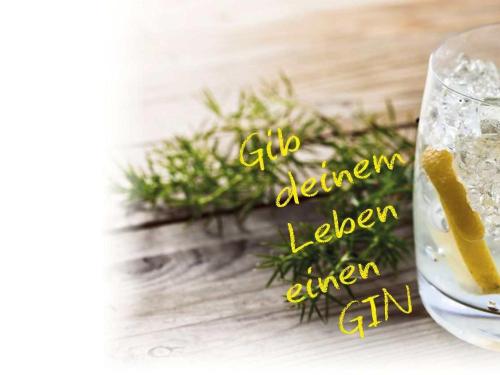 Rainers Happy Hour: 1+1 FREE

Let your day end with a glass of local wine in a pleasant atmosphere. In our trendy bar, we serve a wide selection of national and international beers as well as a wide range of coffee and tea specialties.

Daily 5 p.m. - 6 p.m.
 
Pizza Day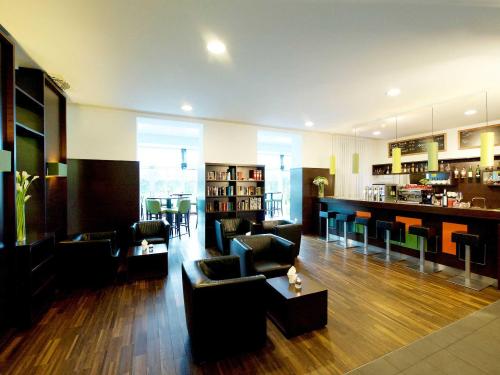 Weekend Specials: Saturdays, Sundays and on Holidays we have Pizza Day!
Our Pizza offer:
- Rustica Margherita
- Capricciosa
- Salami

 -25% discount on all pizzas in case you pick up your order in the Rainers Bar.
Green Option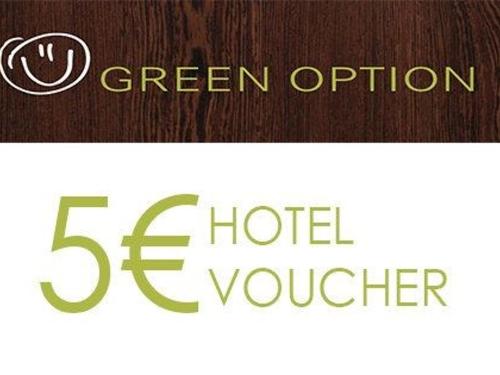 Help us to protect the environment!

We know how important your time is and if you stay with us for more than one night and do not want to be disturbed during your stay, you can just say no to tomorrow's room cleaning.

As a thank you you can get from us at the reception:
5,00 EUR voucher (voucher option per room valid)
 
Vouchers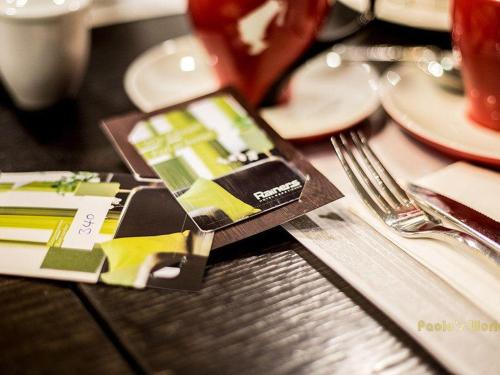 Give. Experience. Enjoy.

With the Rainers vouchers, your guests will enjoy the stay with us according to their individual wishes.
Give a relaxing stay in our hotel or a good start to the day with a delicious and extensive breakfast in our restaurant. Value vouchers can be redeemed in all areas of the hotel.
Sleep & Park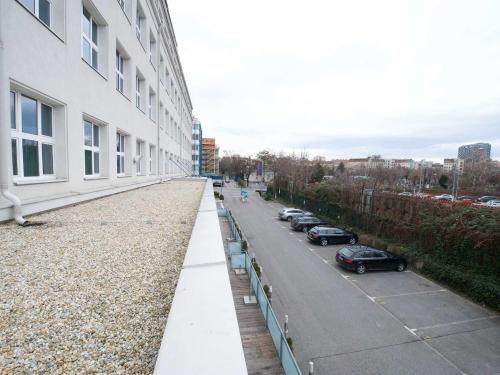 The car-friendly hotel with parking in Vienna

Simply mobile in Vienna. Park your car free of charge in our hotel and reach the center in 10 minutes by tram.

Book your room at the centrally located Rainers Hotel in Vienna and park for free:

Tel: +43 1 605 80 850
Fax: +43 1 605 80 555
E-mail: reservation02@rainers-hotel.eu
 
Congress Shuttle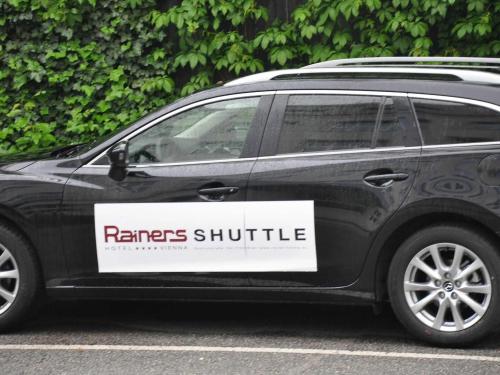 Your car-friendly Congresshotel in Vienna

Start your day with the comfort of a centrally located and car-friendly Rainers Hotel **** Vienna. We will take care of the transfer for you!

Prices and booking

Contact us for room and shuttle reservation:
Tel: +43 1 605 80 551
Fax: +43 1 605 80 556
E-Mail: stephanie.konrad@rainers-hotel.eu
 
Rainers Shuttle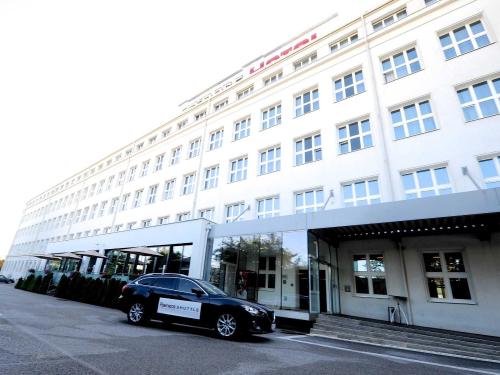 We offer a free shuttle service to the Wienerberg and Europlaza from Monday to Friday for companies who have a valid contract with us:
Departure: 07:30 and 08:15
Retour: at 18:00 and 19:00 from EuroPlaza (BKS Bank)
as at 18:15 and 19:15 from the Taxistand in the Wienerbergstraße

Reservations can be made by the guest directly at our reception (subject to availability). Please contact our sales department by e-mail to get information about company contracts.
Recharge electricity and energy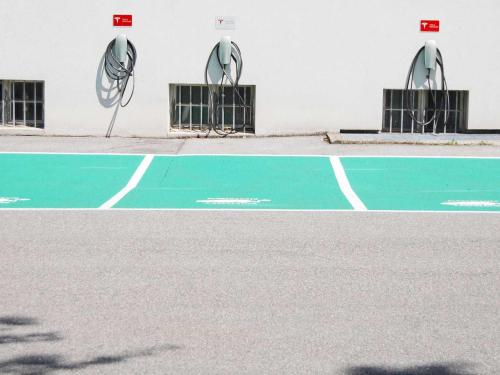 The electric filling station with three connections for electric cars (up to 25 aperes) has just been opened. By the way, our guests refuel free of charge!
Hotel Smartphone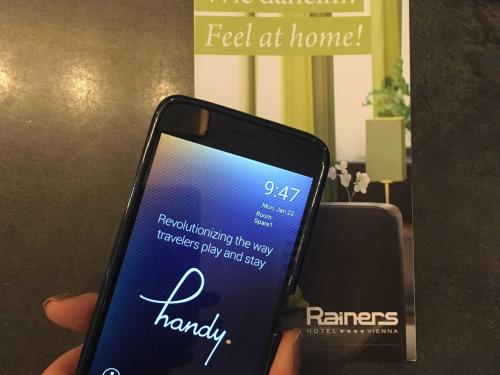 From now on, the free travel companion is already waiting for you in the room. The smartphone allows free local & international calls, free internet access, it serves as a professional travel and city guide and with the hotel's quick dial-up it becomes the hotel phone 2.0!